A) Premium grade Kurma Ajwa without any additive ingredients"
B) Healthy mix nuts trail consists of almonds, cashew nuts, raisins, pumpkin and sunflower seeds, Dried fruits which are best to eat with milk or yogurt for a healthy diet plan
C) The benefits of rose flower include boosting up immune system, detoxify our body & improve digestive system
D) Inspired by the iconic Starbucks® crafted this rich and velvety beverage for you to enjoy in the comfort of your own home. Enjoy Starbucks®Premium Coffee Mix any time of the day.
Let your loved ones enjoy the perfect blessing hampers of the festive & Let's Celebrate Together!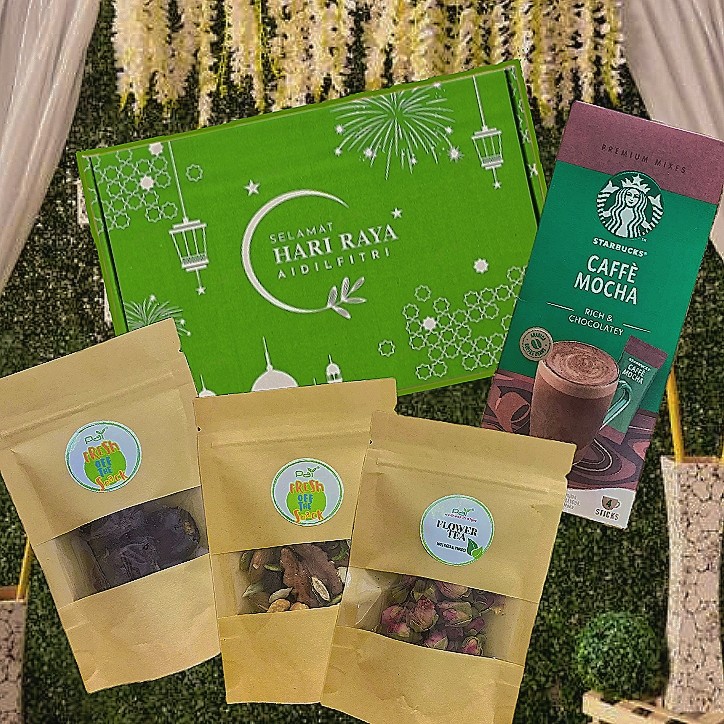 * 1 Pack of Original Starbucks Coffee (4 sachets) Mocha/Cappuccino/Latte
* 1 Pack 40g Premium Ajwa Kurma
* 1 Pack 40g healthy mix nuts trail (Almond, Cashew nuts, sunflower seeds, raisins, dried fruit)
* 1 Pack 15g Rose buds flower tea
* Pack with a beautiful Aluminum Tin storage box
* SPECIAL ADD ONS - Raya Green Packets, Raya Theme & Ribbon Packing
* PERSONALISED GREETING CARD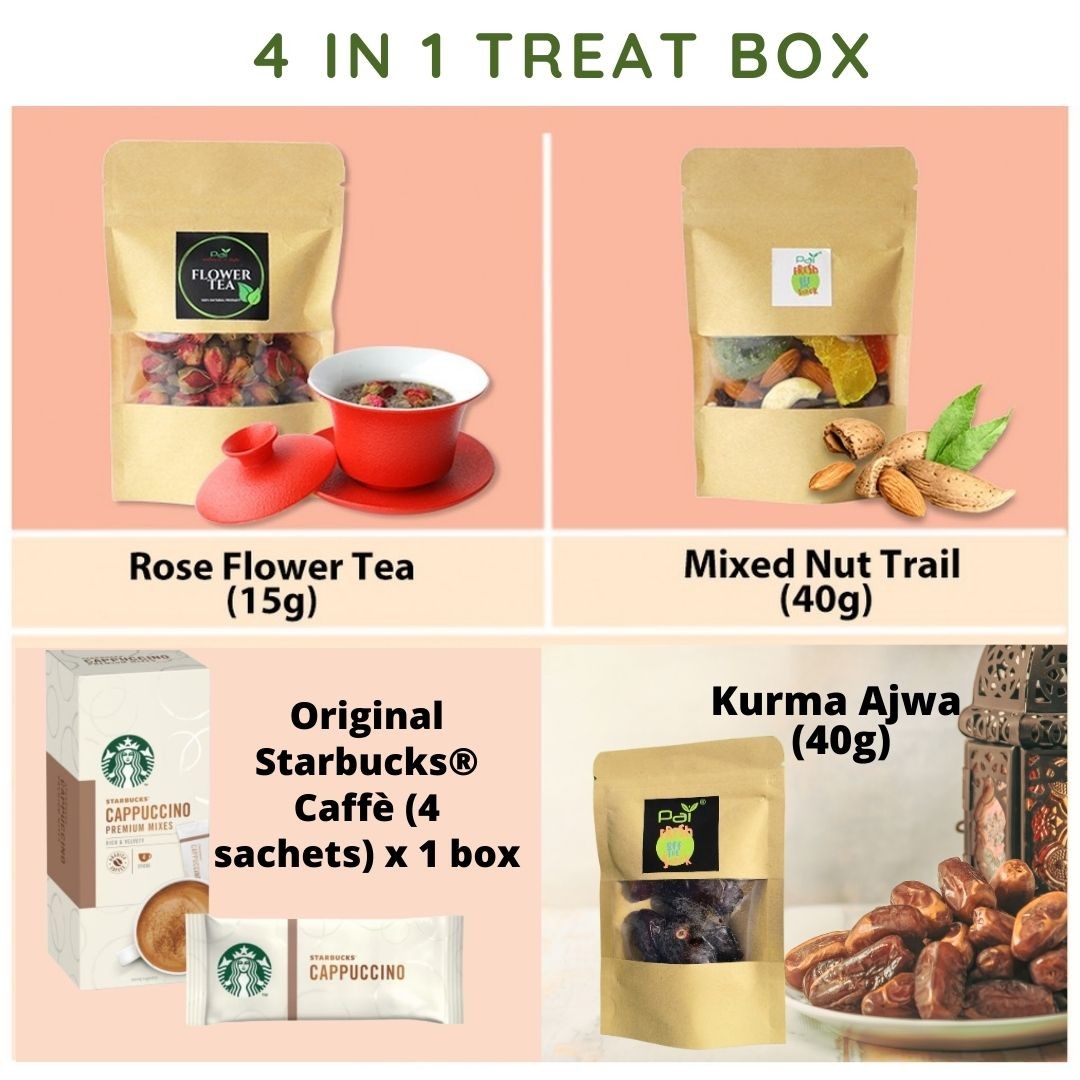 **In the event that products are unavailable, we will substitute with similar item(s) of an equal or higher value without prior notice**"